Braathens Aviation
Braathens Aviation is Sweden´s largest air carrier with focus on domestic and regional flights. The company´s operating hub is Bromma Stockholm Airport, close to downtown Stockholm. Braathens Aviation Group incorporates three companies; Braathens Regional, Malmö Aviation and Sverigeflyg, with operations all over of Sweden. Additionally, the airline is first choice for more than 2 million passengers each year. Other group company operations include ACMI leasing, aircraft maintenance, flight crew training, IT solutions and aircraft leasing.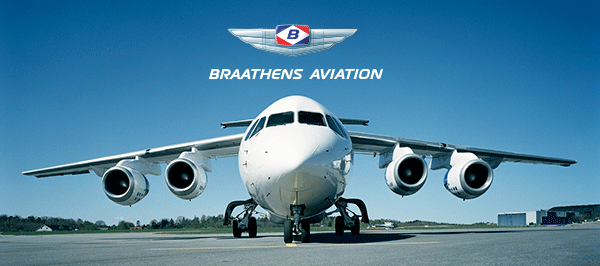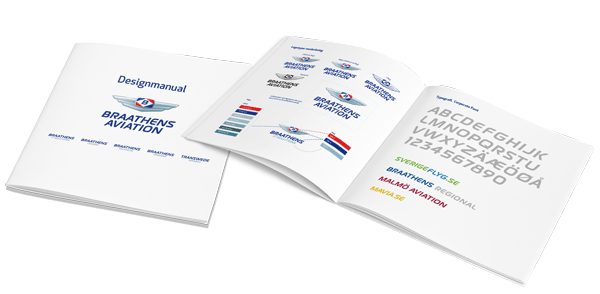 The Braathens Corporate font was developed in the nineties when Braathens S.A.F.E operated as an individual Norwegian airline. Later, when Scandinavian Airlines (SAS) acquired and incorporated the company in their fleet, the font was inherited and used by a new company named Braathens Aviation. This company now operates three different airlines in Sweden with individual identities, except for the typeface witch is used as the regular corporate font for all three companies.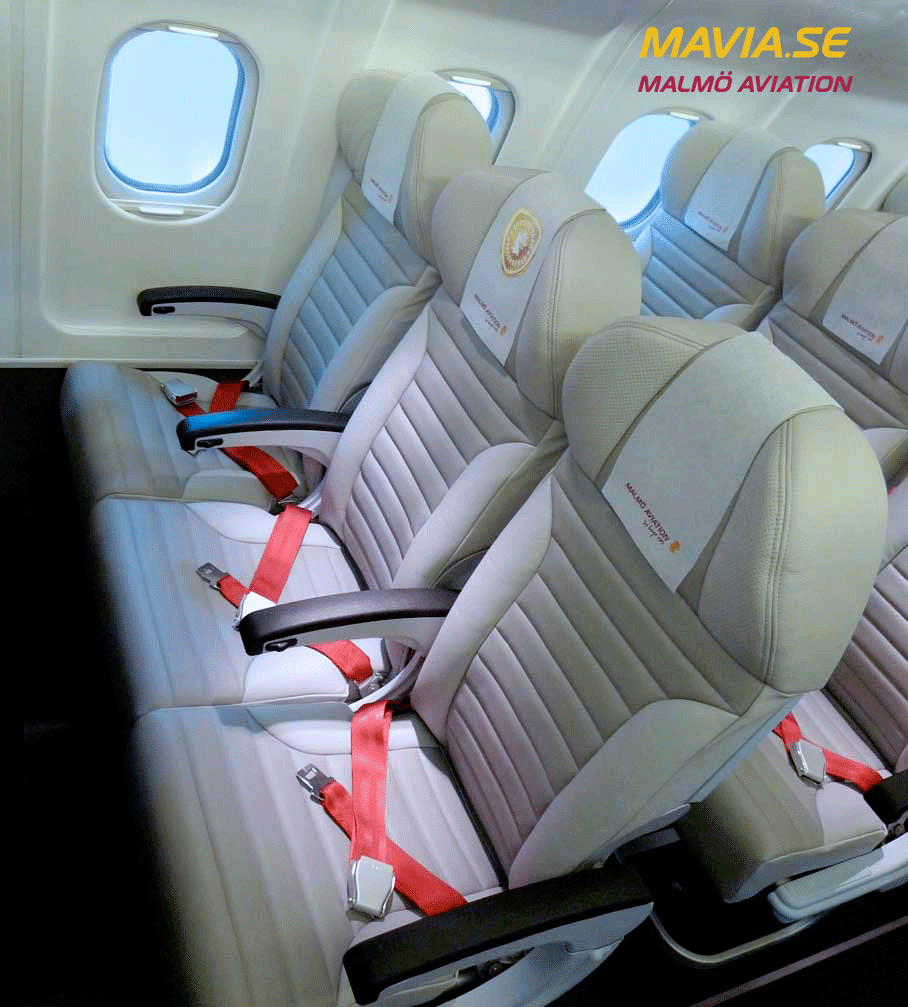 Our engagement with Braathens Aviation has been multifaceted. Not only have we created and maintained the company's corporate identity, we have also designed the cabin interiors of Malmö Aviation´s carriers, including a complete range of new seats. The work was a joint project with Ødegaard Lunde, a 3D design studio responsible for the creation and production at Brice in the US. The red seatbelts were soon noticed as one of the most distinct brand elements in the cabins interior.